Can you introduce yourself and Business?
My name is Oyewale Freeman, I am the founder and C.O.O of Kitchen Prep Enterprises, an emerging Nigerian startup. I am a graduate of the University of Ilorin, a business man, a fashion enthusiast, a food lover and an ardent traveler.
Talking about my Business Kitchen Prep, it is a food prepping company dedicated to prepping fresh foods and ingredients for cooking; a company that inspires stress-free cooking and food consumption by delivering freshly prepped foods to you.
We provide solutions for people that have busy schedules, caterers, chefs and anyone that prefers to have ready-to-cook or eat "fresh foods" ranging from prepped beans for Moi Moi, prepped sugarcane, sliced fried rice ingredients, cleaned out peppers, picked and sliced vegetables, blended garlic and ginger paste and lots of other varieties of products that will be specified by customers.
How did you come up with this idea relating to encouraging young entrepreneurs?
First of all, we identified the problem which was people spending double the time on cooking when then can easily get prepped cooking materials.
This inspired the need for a solution which resulted in the creation of my company Kitchen Prep. For example, imagine cooking Moi Moi or Akara for your family and not bothering about washing or removing the beans chaff, having it refrigerated and ready to cook – courtesy of Kitchen Prep.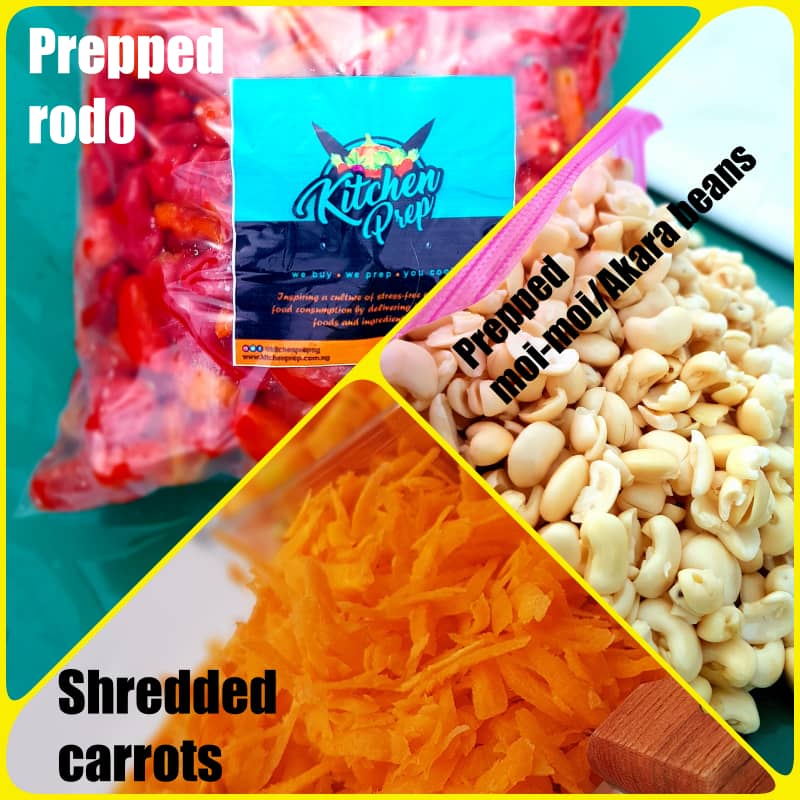 This slashes their cooking time, makes them comfortable, makes the cooking process more enjoyable and gives them more time to focus on the things that matter.
I implore young entrepreneurs to become motivated by the need for solutions to problems around them, and become problem solving individuals around their communities.
How are you planning to have an effect on the Nigerian society with Kitchen Prep?
We have Entrepreneurs and a working class populace that are constantly on the grind and after the day's work, they enter massive traffic feeling tired and worn out; also, for chefs and cooking enthusiasts that prefer a more enjoyable cooking process; with kitchen prep, we create an effective kitchen system where these individuals don't have to start cooking from scratch as we provide them with ready-to-cook foods, thereby reducing stress, enhancing comfortability and increasing productivity in the long run.
Who are your services for?
Chefs
Restaurant Owners
Busy Individuals
Students
Cooking enthusiasts
Fit-fam folks
Corporate kitchens
Anyone that hates the stress of prepping foods.
What made you choose to design the Kitchen Prep website with CHI-Exclusive Hub?
CHI-Exclusive as a brand has created and sustained an efficient method of helping young entrepreneurs bring their ideas to life by effective cyber consultations and incredible website creation. He is great at his job and therefore he was the surest person for the job and therefore was the most robust company for the job.
You can now visit the Kitchen Prep website and order for your prepped meals right away – www.kitchenprep.com.ng